Since the scavenger hunt we did two weeks ago went so well I will host another on Sunday the 15th.
This one will be a tad more difficult than the first one so if you like a challenge come and play.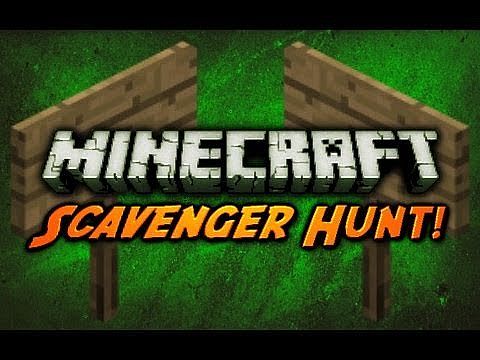 When? - Sunday November 15th, 2015
Time? - 8PM Ville Time (CST), 9PM Eastern, 7 PM Eastern, 6 Pacific.
Where? - TV5, our minecraft server.
What? - A scavenger hunt !
Please meet in the Teamspeak minecraft channel so we can all communicate clearly.
The format is simple, we all meet at spawn, we will travel to the designated area for the event, and I will give you a list of items you need to collect.
Everyone will start with the same resources (Food, Armor, Tools, Weapons, Etc) and anything that you have with you will be left in chests at the event base. This will level the playing field and of course make the event even more fun, can you kill and enderman without your diamond armor and enchanted weapons, we shall see, we shall see

Please reply in this thread if you plan to attend.
Thanks
JD