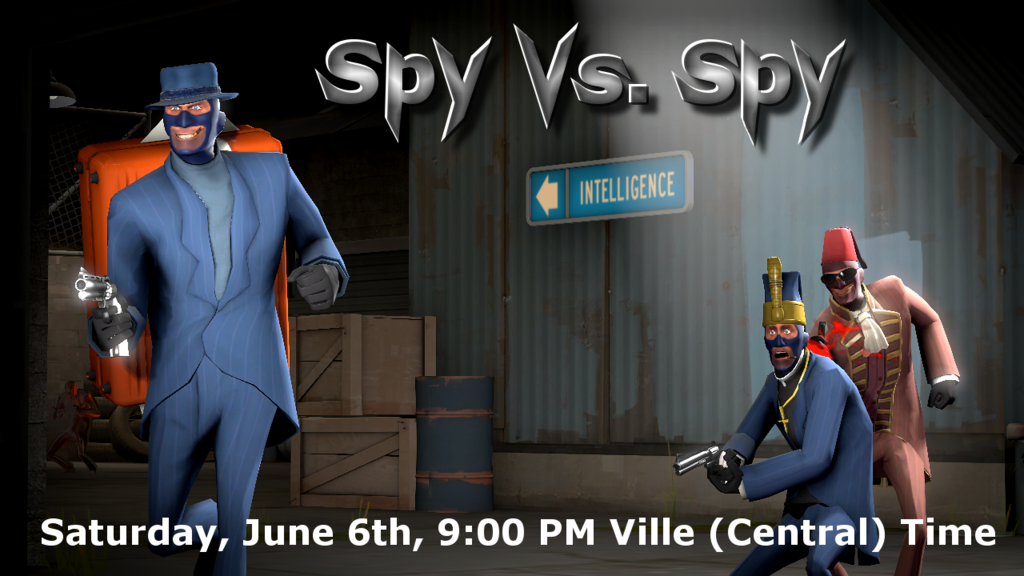 Join TVB on

Saturday, June 6th at 9:00 PM Ville time

as two teams of all spies duke it out to capture the enemy intelligence. Planted within each team is a double-agent, whose job it is to sabotage their own team by killing their teammates, carrying the intelligence the wrong way, or using other devious shenanigans to create havoc within their team and help the opposition to win. The server address is

events.theville.org

, password is

theville

.

Notes about the event:
The double-agent won't be told their identity until the beginning of the game (although they can decline the honour, in which case another double-agent will be named).

The double-agent is forbidden from team-killing within the spawn, and other players are forbidden from killing the double-agent within the spawn.

Only the double-agent is allowed to use the Dead Ringer. All other items may be used by any player.

Friendly fire will be turned on, so good luck spy-checking!

After 3 captures or 10 minutes, teams will be scrambled and new double-agents chosen.

Banner created by Sparky06.