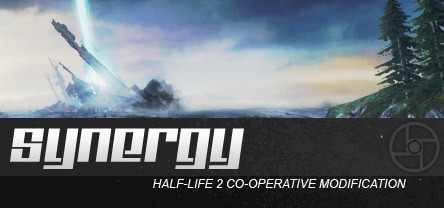 TheVille.Org XI is now running Synergy!
For those that don't know, Synergy is a free HL2 mod that allows players to play HL2 as well as custom campaigns cooperatively online. Think of is as a Half-Life 2 version if Sven Co-op, or Left4Dead if you aren't familiar with Sven. There are also many different types of game play that Synergy supports, from fishing to elaborate puzzles.
Check it out today!
Click here to install Synergy on Steam!
(requires at least HL2, and Episodes 1 & 2 are recommended to play many maps)