The Cube returns!
The plugin is now on TV8 and can be turned on and off by admins with the Admin menu (it will force a map change).
Anyone up for a stress test?
I added the best cube maps to TV8:
cube_alpinevalley - l3eeron's valley of scented pine trees and squirrels encapsulating a valley of death - the original cube soccer map!
cube_egypt_gx_3 - l3eeron's open Egyptian themed map
cube_lasertag
cube_snofort - a converted map from where it all began
cube_soccer
and of course most of the other maps like ctf_2fort, badlands and turbine all support cube soccer.
UPDATES
All weapons now supported by the Cube
Cube now restocks secondary weapons
Medics healing gun ray thing now increases every time a medic stands near the Cube
Standing right beside the Cube will make you Ubercharged for a short time
Cube leaves a trail to you can see the bounce angle
Players standing near the Cube will glow and can be seen through walls
Health increases slowly standing beside the Cube
Fixed the nag message about the Cube being returned to center
Added various admin commands
Medic gun being recharged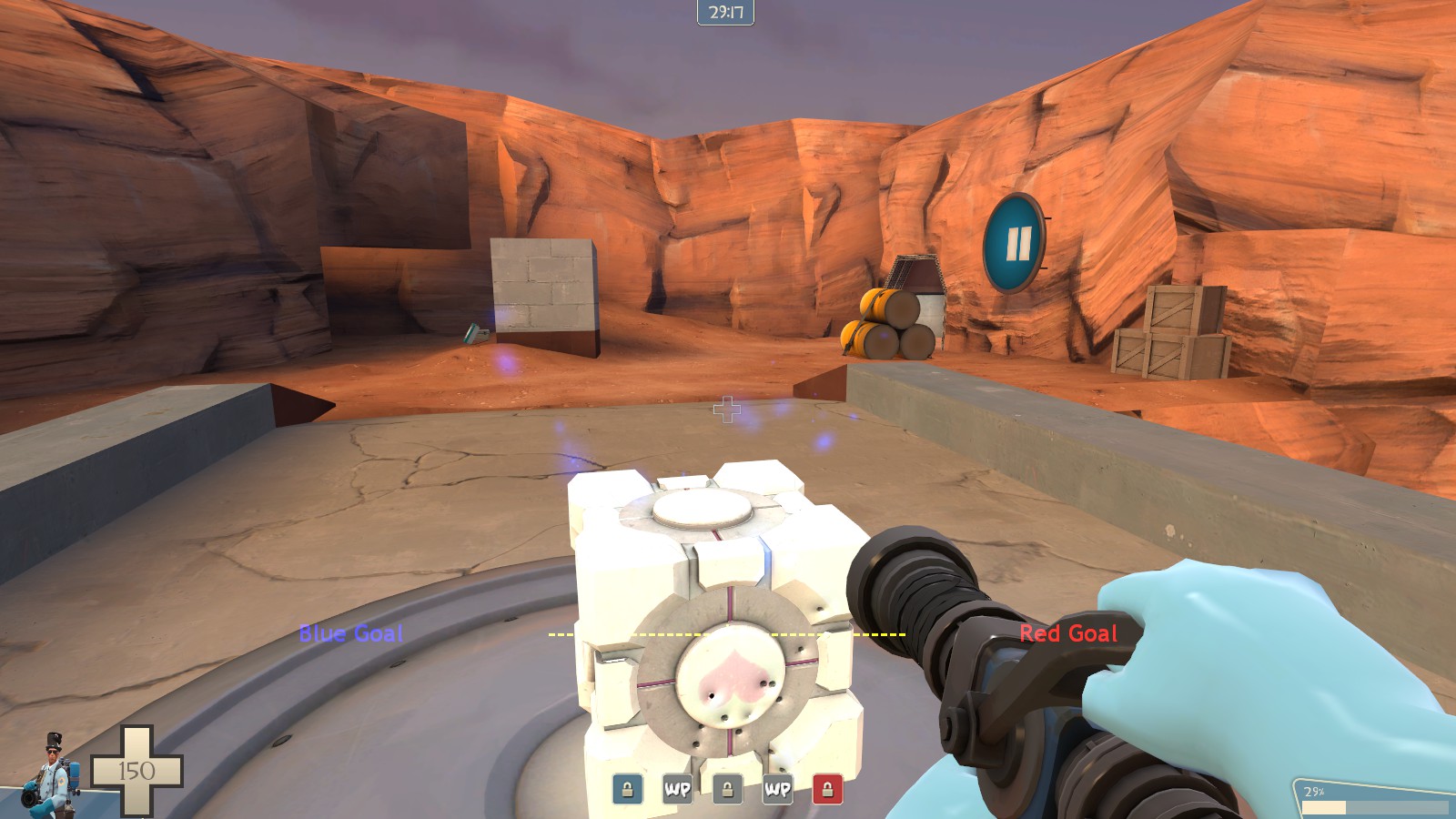 Cube trails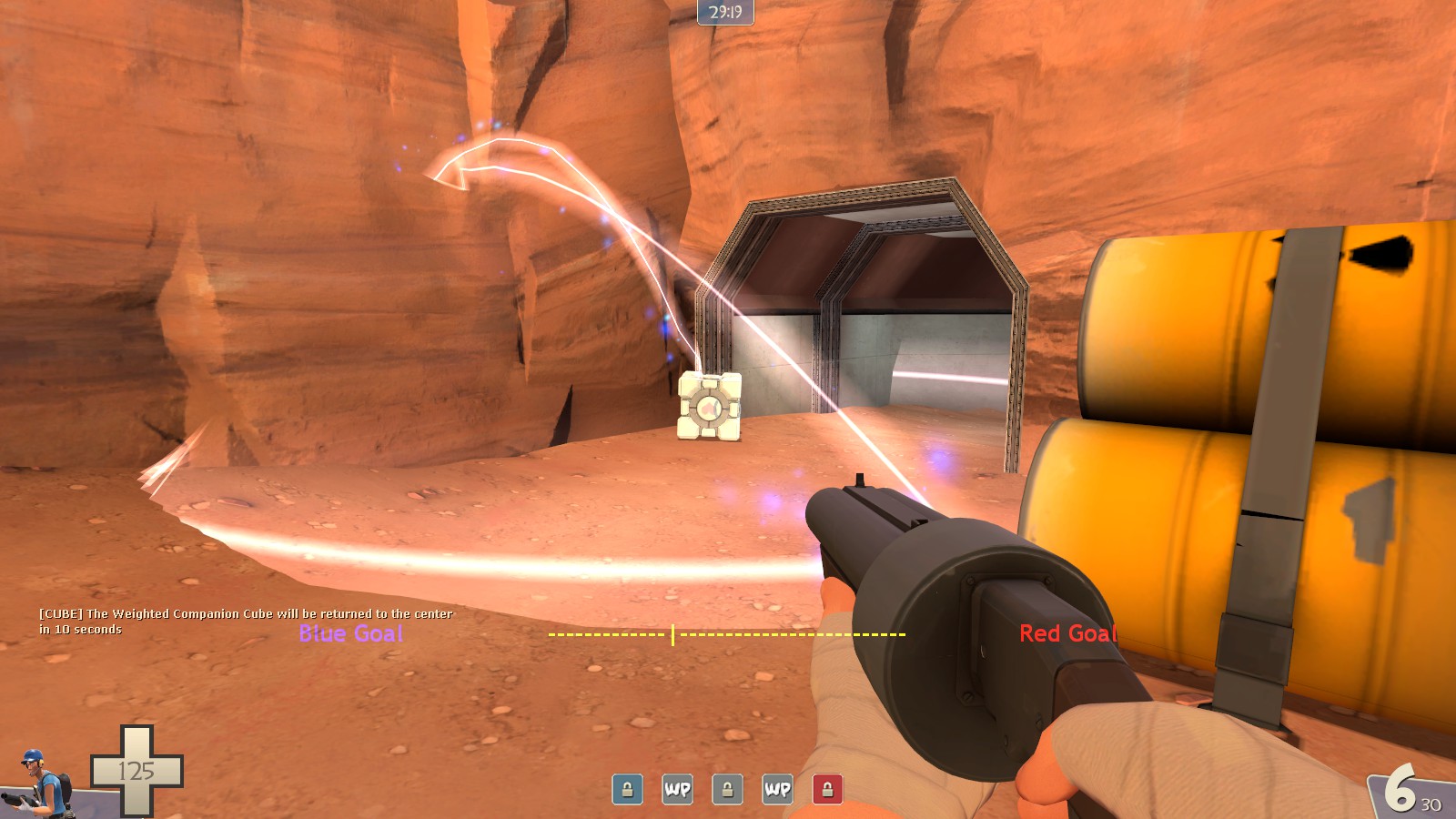 Ubercharged at Cube