Hey all, I picked up an advent calendar for myself this year, I have not had one around since I was a kid. If you are not familiar with an advent calendar below is a link to a wiki page all about them.
As a kid there would be a candy or chocolate or some other treat behind each door, each morning as Christmas slowly got closer you would get to open another door and enjoy the treat.
I ran into a new one today which I think is pretty interesting, so I picked one up for myself on the way home.
Its a Craft Beer Advent Ca lender.

Here is the link to the website for the outfit in Calgary that creates these things.
http://www.craftbeerimports.ca/craft/be ... lendar.php
And of course this is a picture of one at the beer store.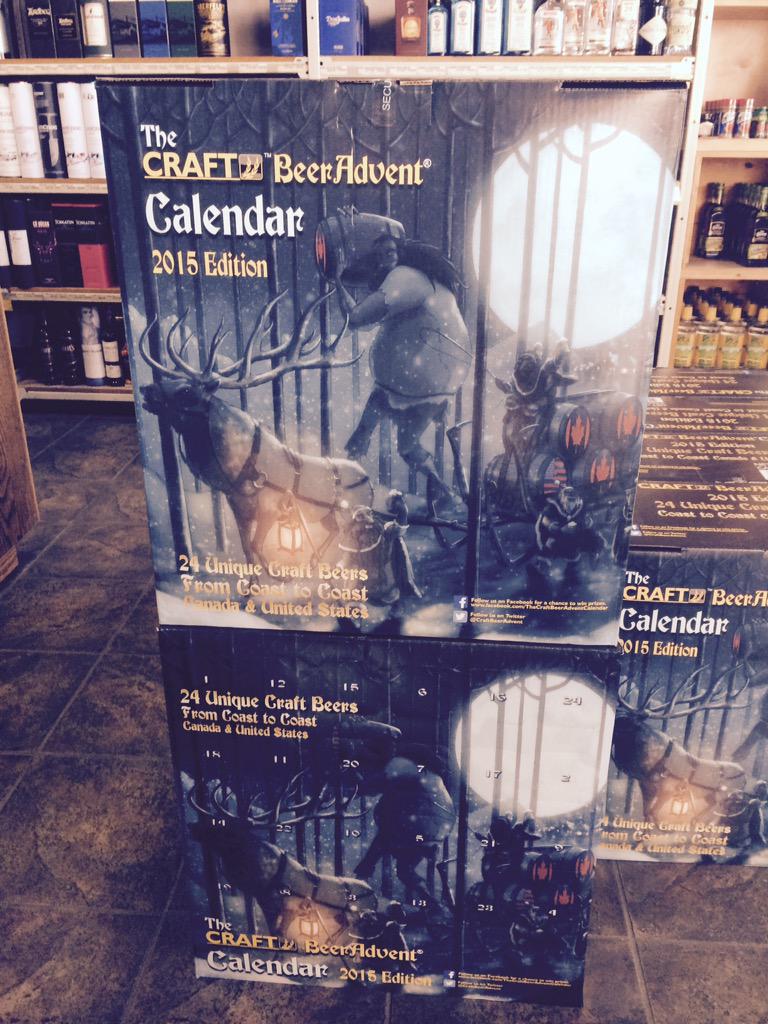 I am very amused by the operating instructions for the calendar.
OPERATING INSTRUCTIONS
1) Give a great big hug to whoever gave you this fantastic gift. If you bought it for yourself, give yourself a high five.
2) Put the box where you can easily get to it everyday, but where your spouse or roommate won't steal it. Buying an extra Craft BeerAdvent® Calendar for your spouse or roommate is a good way to prevent theft of yours.
3) Start on December 1. If you start on a later date, no problem, we're confident that you will catch up...but be sure to pace yourself.
4) On every morning of the BeerAdvent®, open the window marked with the number of that day and take out the bottle.
5) Get excited about the beer you are holding in your hand. Check out the brewery's website if you want to learn more.
6) Put the beer in the fridge and let it chill for a few hours.
7) Get dressed and maybe go to work and hope no one at home takes your beer. See Instruction #2 on how to reduce the risk of someone taking your beer.

Come home from work and grab the beer out of the fridge. Select a beer glass of your choice and pour the beer into it.
9) Enjoy the beer with your eyes, nose and mouth... but don't pour any beer into your eyes or nose.
10) On days 1 to 23, start dreaming about tomorrow's beer. On December 24, start dreaming about next year's Craft BeerAdvent® Calendar, which will feature 24 entirely different beers. Maybe another hug or high five is in order.