Yarrr Mateys, we be celebrating International Talk like a Pirate Day this year by having a TF2 Event trying out the new PASS beta on TV3 !!!!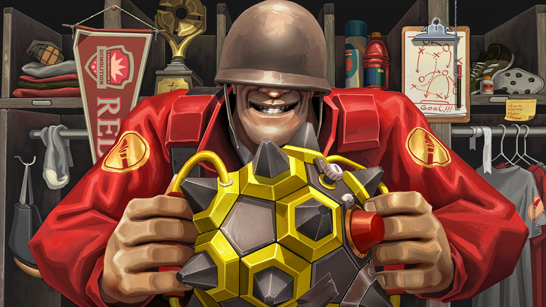 Ahoy ! International Talk Like A Pirate Day is celebrated on September 19th of each year, its best to be in character all day, talkin like a pirate, plundering, drinking grog and spending time with your pet parrot.
There is a website dedicated to this day, check it out !
http://www.talklikeapirate.com/piratehome.html
There are many useful items on this site such as this page that teaches you how to talk like a pirate :
http://www.talklikeapirate.com/howto.html
This link is to translators that can help convert your postings to pirate speak :
http://www.talklikeapirate.com/translator.html
They have a massive collection of links that you can explore here :
http://www.talklikeapirate.com/links.html
Use this link to generate your own pirate name, its considered good sport to change your steam name to your pirate name for the scheduled event :
http://www.piratequiz.com/
Lets all embrace our inner pirate and have fun on the 19th !
The event itself will start at 8PM Ville Time on Saturday September 19th, thats 8 CST, 9 EST, 7 MST and 6 for those on the west coast.
Again it will be on TV3, we will be playing the new PASS mode and I suggest you check out the following two links so that you understand the gamemode.
https://www.youtube.com/watch?v=GVtsiafPx-U
http://www.teamfortress.com/post.php?id=17833
Yaarrrr ! See ya there Matey otherwise I'll be forced to make you walk the plank !